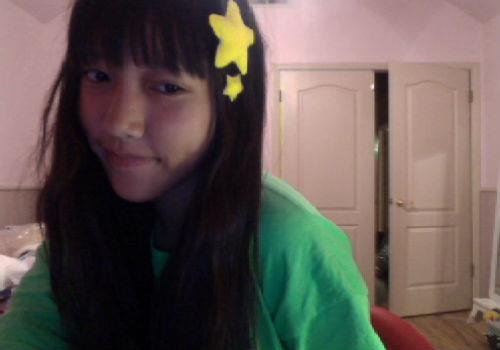 Recieved a photo from my adorable friend and customer Sunny today:)
She promoted the Star Hairclips I costumed made for her.
She loves it and I think they looks great on her!
The set contains a bigger star and a daily sized star.
Perfect for Lolita, alternative style, party style or just pair it with your daily outfit!
I'm soooo happy that Sunny like them.
For a designer or creater, the happiness thing on earth is there're anyone else loves your work.
I'm greatful that I have a little fans of my works:)
To look them love the stuff they order from me and put them to good use, I feel that I'm finally someone worth living.
If you're finding some unique stuff to finish your style, please check back for more hand made creature:) If you have any questions on making crafts, or want to order some unique stuff just designed for you, feel free to leave me a message:)
Today is my first day of Summer Vacation!
xoxo
Wendy